Jonathan Blattmachr, Alan Gassman, and Martin Shenkman are the recipients of Bloomberg Tax & Accounting's "Tax Contributors of the Year" Award
InterActive Legal co-founder and advisors recognized as 2022 Tax Contributors of the Year.
Melbourne, FL – Bloomberg Tax and Accounting presented their "Tax Contributors of the Year" award to InterActive Legal co-founder, Jonathan G. Blattmachr, and InterActive Legal advisors, Alan Gassman, and Martin Shenkman, for their article "Landmines and Safe Havens for SLAT Planning."
This award was presented by Annabel Gibson, Director of Domestic Tax Analysis and Content, Bloomberg Tax and Accounting, on Tuesday, January 10, 2023, at Bloomberg Tax and Accounting's annual Author Recognition luncheon during the 57th Annual Heckerling Institute on Estate Planning conference.
Bloomberg Tax provides comprehensive global research and news services, enabling tax professionals to get the timely, accurate, and in-depth information they need to plan and comply with confidence. The "Tax Contributors of the Year" award is given to authors that demonstrate excellence in providing exceptional insight on topical and timely issues in Bloomberg's Tax, Estates, Gifts, and Trusts Journal.
---
About InterActive Legal
InterActive Legal, headquartered in Melbourne, FL, is a leading provider of software solutions and practice development initiatives to the estate planning, elder law, and special needs planning community nationwide. InterActive Legal's automated document drafting suites helps legal practitioners in this arena make quantum gains in efficiencies and accuracy, thus enabling them to better represent the needs of their clients.
---
About the Awardees
Mr. Blattmachr is a Principal in ILS Management, LLC and a retired member of Milbank Tweed Hadley & McCloy LLP in New York, NY and of the Alaska, California and New York Bars. He is recognized as one of the most creative trusts and estates lawyers in the country and is listed in The Best Lawyers in America. He has written and lectured extensively on estate and trust taxation and charitable giving.
Mr. Blattmachr graduated from Columbia University School of Law cum laude, where he was recognized as a Harlan Fiske Stone Scholar, and received his A.B. degree from Bucknell University, majoring in mathematics. He has served as a lecturer-in-law of the Columbia University School of Law and is an Adjunct Professor of Law at New York University Law School in its Masters in Tax Program (LLM). He is a former chairperson of the Trusts & Estates Law Section of the New York State Bar Association and of several committees of the American Bar Association. Mr. Blattmachr is a Fellow and a former Regent of the American College of Trust and Estate Counsel and past chair of its Estate and Gift Tax Committee. He is author or co-author of eight books and more than 500 articles on estate planning and tax topics.
Among professional activities, which are too numerous to list, Mr. Blattmachr has served as an Advisor on The American Law Institute, Restatement of the Law, Trusts 3rd; and as a Fellow of The New York Bar Foundation and a member of the American Bar Foundation.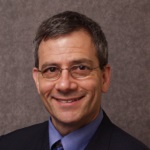 Alan S. Gassman is the founder of the Clearwater, Florida law firm of Gassman, Crotty and Denicolo, P.A., which focuses on the representation of high net worth families, physicians and business owners, and their companies in estate planning, taxation, and business and personal asset structuring.
Mr. Gassman is the lead author on Bloomberg BNA's Estate Tax Planning in 2011 and 2012, Gassman and Markham on Florida and Federal Asset Protection Law, Florida Law for Tax, Business & Financial Planning Advisors, Eight Steps to a Proper Florida Trust and Estate Plan, A Practical Guide to Kickback & Self-Referral Laws for Florida Physicians, The Florida Power of Attorney & Incapacity Planning Guide, The Florida Advisor's Guide To Counseling Same Sex Couples, and a co-author of the recently published Legal Guide To NFA Firearms and Gun Trusts, among others.
Mr. Gassman is a frequent speaker for continuing education programs, and has published well over 200 peer reviewed articles with publications such as Bloomberg BNA Tax & Accounting, Trusts and Estates Magazine, Estate Planning Magazine, The Florida Bar Journal, and Leimberg Estate Planning Network (LISI). He is also a past President of the Pinellas County Estate Planning Council and has co-chaired two annual Florida Bar programs for over fifteen years: Wealth Protection and Representing the Physician.
Mr. Gassman holds a law degree and a Masters of Law degree (LL.M.) in Taxation from the University of Florida, and a business degree from Rollins College. Mr. Gassman is board certified by the Florida Bar Association in Estate Planning and Trust Law, has the Accredited Estate Planner designation from the National Association of Estate Planners & Council, has maintained an AV rating from the Martindale-Hubbell for over 20 years and is listed in both Best Lawyers in America and Florida Super Lawyers.
Martin M. Shenkman is an attorney in private practice in Fort Lee, NJ, and New York City. His practice concentrates on estate and tax planning, planning for closely held business, and estate administration.
Mr. Shenkman is an author of over 40 books and more than 800 articles. He is an editorial board member of Trusts & Estates Magazine and the Matrimonial Strategist, and an advisor for InterActive Legal. He is the recipient of many awards including being a 2013 recipient of the prestigious Accredited Estate Planners (Distinguished) award from the National Association of Estate Planning Counsels. Mr. Shenkman was named Financial Planning Magazine 2012 Pro-Bono Financial Planner of the Year for his efforts on behalf of those living with chronic illness and disability. Investment Adviser Magazine featured him on the cover of its April 2013 issue naming as the lead of their "all-star lineup of tax experts."
---

Estate Planning and Elder Law professionals turn to InterActive Legal as their main resource for the latest planning strategies. We provide the most comprehensive productivity system on the market with an easy-to-use document drafting system, extensive continuing education, thought-provoking discussion forums, and more.