54th Annual Heckerling Institute on Estate Planning
January 13 – 17, 2020 | Orlando, FL
12/20/19 — President Trump signs SECURE Act into law
12/20/19 — InterActive Legal sends memo to subscribers explaining changes and offering immediate drafting recommendations
1/02/20 — InterActive Legal adds sample "Client Letter" to resource library to to help subscribers alert their clients to significant changes
1/08/20 — InterActive Legal hosts a national webinar featuring Retirement Benefits Planning Expert and Author, Natalie Choate
1/13/20 — InterActive Legal makes Natalie Choate's Post-SECURE Beneficiary Payout Rules Chart available to Heckerling attendees
1/14/20 — InterActive Legal makes pre-release sample language incorporating SECURE Act changes available to subscribers
1/24/20 — InterActive Legal releases updated see-through trust provisions conforming to SECURE Act changes
Jonathan Blattmachr recognized for years of excellence and contributions
Bloomberg Tax and Accounting presented the Leonard L. Silverstein Award to InterActive Legal Founder and Editor-in-Chief, Jonathan G. Blattmachr.
The Leonard Silverstein Lifetime Achievement Award, named after the founder of the Tax Management Portfolios for his longstanding contributions to the field of tax, is generally awarded to individuals that have demonstrated excellence in their field throughout their career, made contributions to the tax community at large, and contributed to the success of BNA's Portfolios.
This award was presented on Tuesday, January 14, 2020, at Bloomberg Tax and Accounting's awards luncheon during the 54th Annual Heckerling Institute on Estate Planning conference.
---
Special Booth Appearances
During the times below, InterActive Legal authors, editors, contributors, and advisors will be available at our Heckerling booth to give their informal thoughts on current topics of interest, answer your questions, and discuss the benefits of InterActive Legal for your practice. Join us!
10:40am – Martin Shenkman
3:40pm – Anna Byrne
TUESDAY – JANUARY 14
---
Michael L. Graham, Esq.
Jonathan G. Blattmachr, Esq.
WEDNESDAY – JANUARY 15
10:40am
---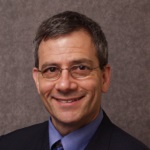 WEDNESDAY – JANUARY 15
3:30pm (Post-Luncheon)
---
10:40am – Austin Bramwell, Esq.
3:30pm – Professor Gerry Beyer
THURSDAY – JANUARY 16
---
Natalie Choate
FRIDAY – JANUARY 17
10:40am
---
Creativity & Personal Mastery for Estate Planners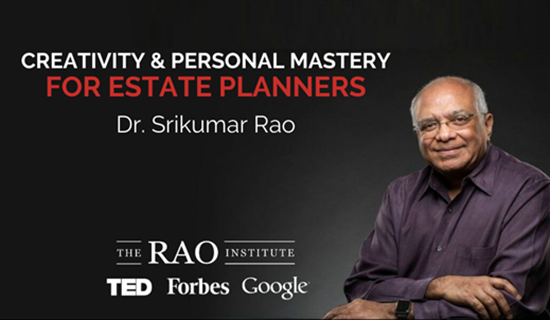 InterActive Legal is thrilled to bring to our invitational lunch at Heckerling, renowned speaker, author, former business school professor, and creator of the Creativity and Personal Mastery course designed to effect personal transformation, Dr. Srikumar Rao. Appearing live, via satellite, and expressly for invitees to InterActive Legal's luncheon, Dr. Rao will provide insight into how estate planners can transform their practice by transforming themselves. Attendees will experience firsthand what has made Dr. Rao a popular attraction on TED, Google Talks®, and in Forbes.
Discussion and audience questions will be facilitated by forward-thinking estate planning attorney, Alan S. Gassman, who is a long time disciple of Dr. Rao. Alan will help tailor the presentation to maximize relevance for today's trusts and estates attorneys. InterActive Legal is proud to offer our subscribers not only the tools they need to draft documents, but also tools to develop the mindset to truly succeed.
---
Notable Articles, Webinars, and Videos
Thank you for visiting our booth at the Heckerling Institute on Estate Planning. Below are notable assets we recently published that you may wish to revisit. Take advantage of our extensive legal knowledgebase filled with substantive articles, presentation materials, sample forms and other exclusive content developed by nationally renowned authors.
Articles
Natalie Choate's Post-SECURE Beneficiary Rules Chart
by Natalie Choate
The Merging of Estate Planning and Elder Law
by Scott M. Solkoff, Esq.
Major Change in Planning for Retirement Benefits on the Horizon
by Vanessa L. Kanaga, Esq.
Permanent Shift – A Modern Guide to Transitional Goal Setting and Achievement for Successful Professionals
by Srikumar S. Rao Ph.D., Rahul N. Mehra, M.D. and Alan S. Gassman, J.D., LL.M.
How to Keep a Bad Mistake at Work from Ruining What Really Matters Most
by Srikumar S. Rao Ph.D.
---
Drafting The 15-Minute Estate Plan Using InterActive Legal
This video demonstrates using InterActive Legal to draft an estate plan for a married couple in less than fifteen minutes. Efficiency tools (such as custom profiles and document packages) are used to minimize drafting time when default options are appropriate for a client. However, the drafting attorney can always deviate from his or her custom defaults when necessary. The power of InterActive Legal's drafting systems is magnified when you customize it for your own firm's use, greatly minimizing active drafting time.
---
Roundtable Webinars
The Balancing Act – Staying Upright When Dealing with Diminished Capacity
As lawyers, our primary obligation is to serve the best interests of the client. One way estate planners do this is by putting a plan in place to protect both the client and the client's assets in the event of incapacity. In the ideal situation, that planning takes place well before any questions regarding the client's capacity arise.
---
Wills in the Cloud – The Pros, Cons, and Inevitability of Electronic Wills
Four states now permit (or will in 2020) some version of an "electronic will," and the Uniform Electronic Wills Act drafted earlier this year is likely to bring the concept to other states sooner rather than later. It appears inevitable that we as estate planners will need to address the issue of electronic wills and perhaps incorporate them into our practices, even if we may be reluctant to do so. To embrace this challenge, InterActive Legal has put together a panel of experts on the subject, moderated by our president, Vanessa Kanaga, to debate the pros and cons, and highlight important issues involved with electronic wills and the various electronic will laws.
---
Courageous Conversations – Topics to Avoid at the Dinner Table, but Bring to the Conference Table
As we make our way through the holiday season, we are reminded of the old adage about avoiding certain subjects such as religion, sex, and politics at the dinner table. What are some key points estate planning attorneys should know about certain subjects in order to address them with respect and understanding?
---

Estate Planning and Elder Law professionals turn to InterActive Legal as their main resource for the latest planning strategies. We provide the most comprehensive productivity system on the market with an easy-to-use document drafting system, extensive continuing education, thought-provoking discussion forums, and more.