House Estate Tax Proposal Requires Immediate Action
September 30, 2021
@
4:00 pm
–
5:30 pm
EDT
Jonathan G. Blattmachr Esq.
,
Robert S. Keebler CPA
and
Martin M. Shenkman Esq.
The House Democrats are proposing a $3.5 trillion spending plan. To support that package the Democrats have proposed tax increases to fund a large portion of that plan. The House Ways and Means Committee just issued statutory language for the tax increase proposal, including dramatic changes to the transfer tax system.
While the tax legislative process will no doubt evolve with many twists and turns, these proposals might be the blueprint for any final legislation. The implications of this are quite simple. Taxpayers who might be affected need to plan and take action now. If a client has been sitting on the tax planning fence waiting to see what will be enacted, this proposal suggests you advise them to jump off the fence and plan with haste. This webinar will explore the House proposal, what might happen, but most important, what advisers should discuss with clients now. Should GRATs and note sales be completed now? Might the changes make future payments in kind from GRATs and note payments taxable for pre-enactment transactions? Should old GRATs be immunized now? Can mechanisms to unwind transactions be unwound since there does not appear to be retroactive changes? What will become of insurance trusts (ILITs) and what should practitioners recommend now? And much more…
---
Continuing Education Credits
InterActive Legal is not an approved Continuing Education (CE) Sponsor. However, several states and regulatory agencies for a variety of professionals that participate on our teleconferences may still receive continuing education credit for their participation. If a participant wishes to receive CE credit for their participation in these teleconferences, they must apply to receive credit on their own and through their individual states and regulatory authorities. It is the responsibility of the participant to file for CE credit and is not guaranteed by the webinar sponsors.
---
Webinar Sponsors
---
Webinar Speakers

Mr. Blattmachr is a Principal in ILS Management, LLC and a retired member of Milbank Tweed Hadley & McCloy LLP in New York, NY and of the Alaska, California and New York Bars. He is recognized as one of the most creative trusts and estates lawyers in the country and is listed in The Best Lawyers in America. He has written and lectured extensively on estate and trust taxation and charitable giving.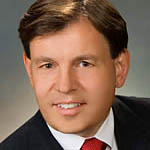 Robert S. Keebler, CPA, MST, AEP (Distinguished) is a partner with Keebler & Associates, LLP and is a 2007 recipient of the prestigious Accredited Estate Planners (Distinguished) award from the National Association of Estate Planners & Councils.
Robert has been named by CPA Magazine as one of the Top 100 Most Influential Practitioners in the United States and one of the Top 40 Tax Advisors to Know During a Recession. His practice includes family wealth transfer and preservation planning, charitable giving, retirement distribution planning, and estate administration.
Martin M. Shenkman is an attorney in private practice in Fort Lee, NJ, and New York City.  His practice concentrates on estate and tax planning, planning for closely held business, and estate administration.  Mr. Shenkman is an author of over 42 books and more than 1,000 articles.  He is an editorial board member of Trusts & Estates Magazine and the Matrimonial Strategist, and an advisor for InterActive Legal.  He is the recipient of many awards including being a 2013 recipient of the prestigious Accredited Estate Planners (Distinguished) award from the National Association of Estate Planning Counsels.  Mr. Shenkman was named Financial Planning Magazine 2012 Pro-Bono Financial Planner of the Year for his efforts on behalf of those living with chronic illness and disability.  Investment Adviser Magazine featured him on the cover of its April 2013 issue naming as the lead of their "all-star lineup of tax experts."